Dino is ready to serve you!
Dino is a Discord Notifications Bot for BLURT blockchain
I understand that it's very difficult to find out who mentioned you in posts/comments, so here comes the Dino to help you get notified, and keep you and your followers in sync.
Dino BLURT Home page: https://dino.blurt.buzz/
Discord: https://discord.com/invite/SZBJzwR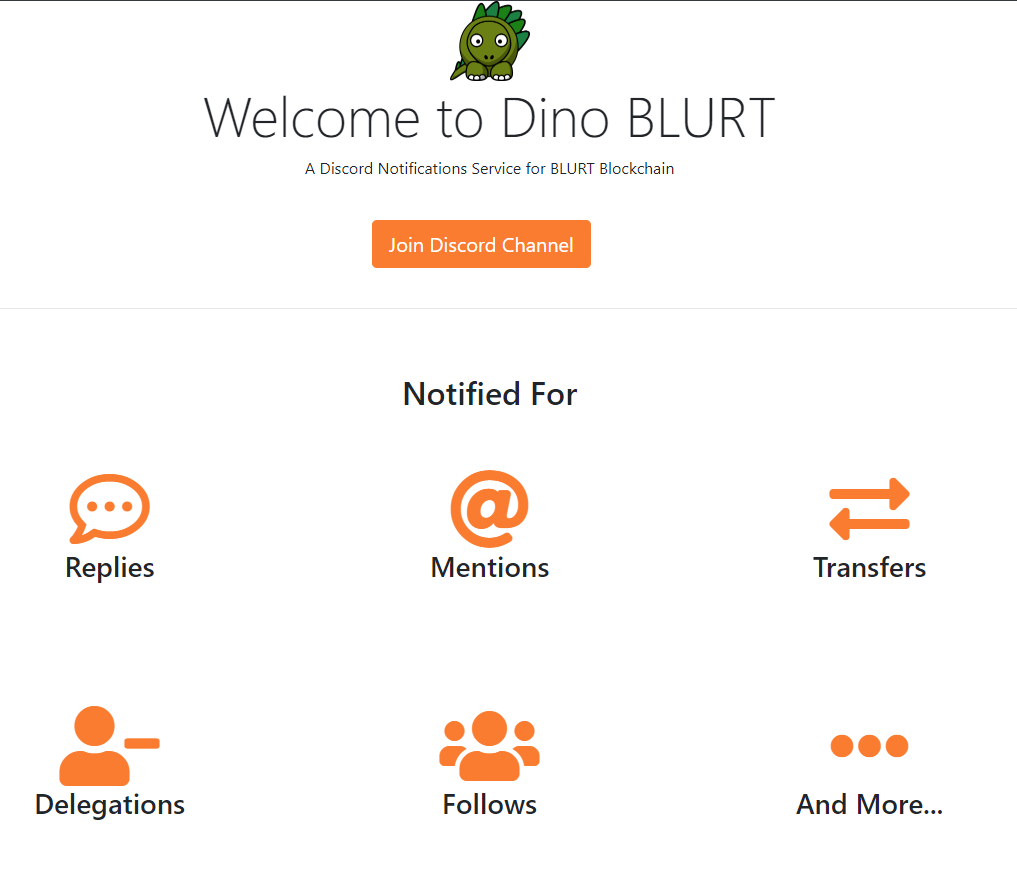 Notifications available at the moment:
Incoming Replies
Incoming Transfers
Incoming Delegations
Mentions
Got Followed
Posts Got reblogged
Approved and Unapproved Witness Votes
Witness missing blocks
How to subscribe?
Join the discord: https://discord.com/invite/SZBJzwR
Type: !reg your_blurt_id in registration channel, Dino will send you the step to get you registered
Once you got registered, you can type !set your_blurt_id to change the default notification settings
Dino will create you a settings page, and you are free to disable the notification or change the notification settings:
Here are some of the sample notification messages: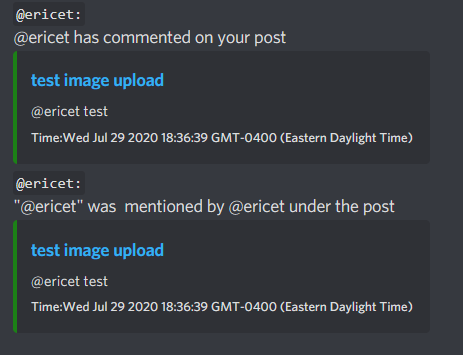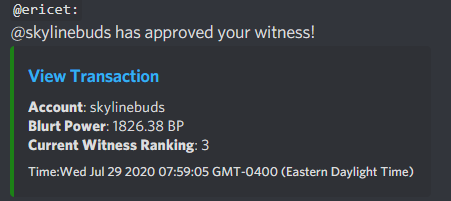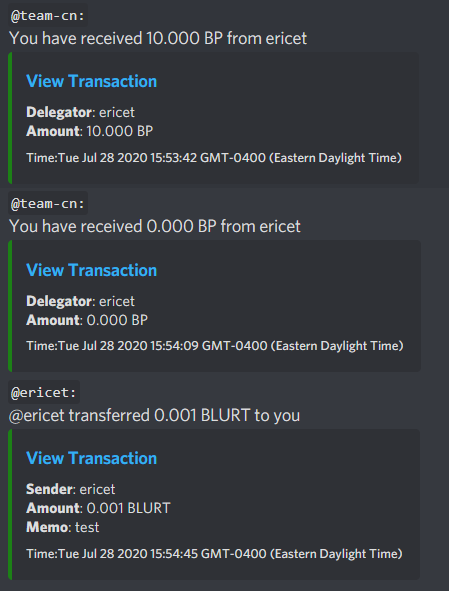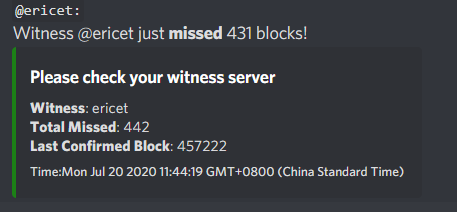 Please let me know if you have any issue.